Sell
Hier Makelaars is a buying broker and selling broker in the region of Haarlemmermeer, Nieuw-Vennep and Hoofddorp.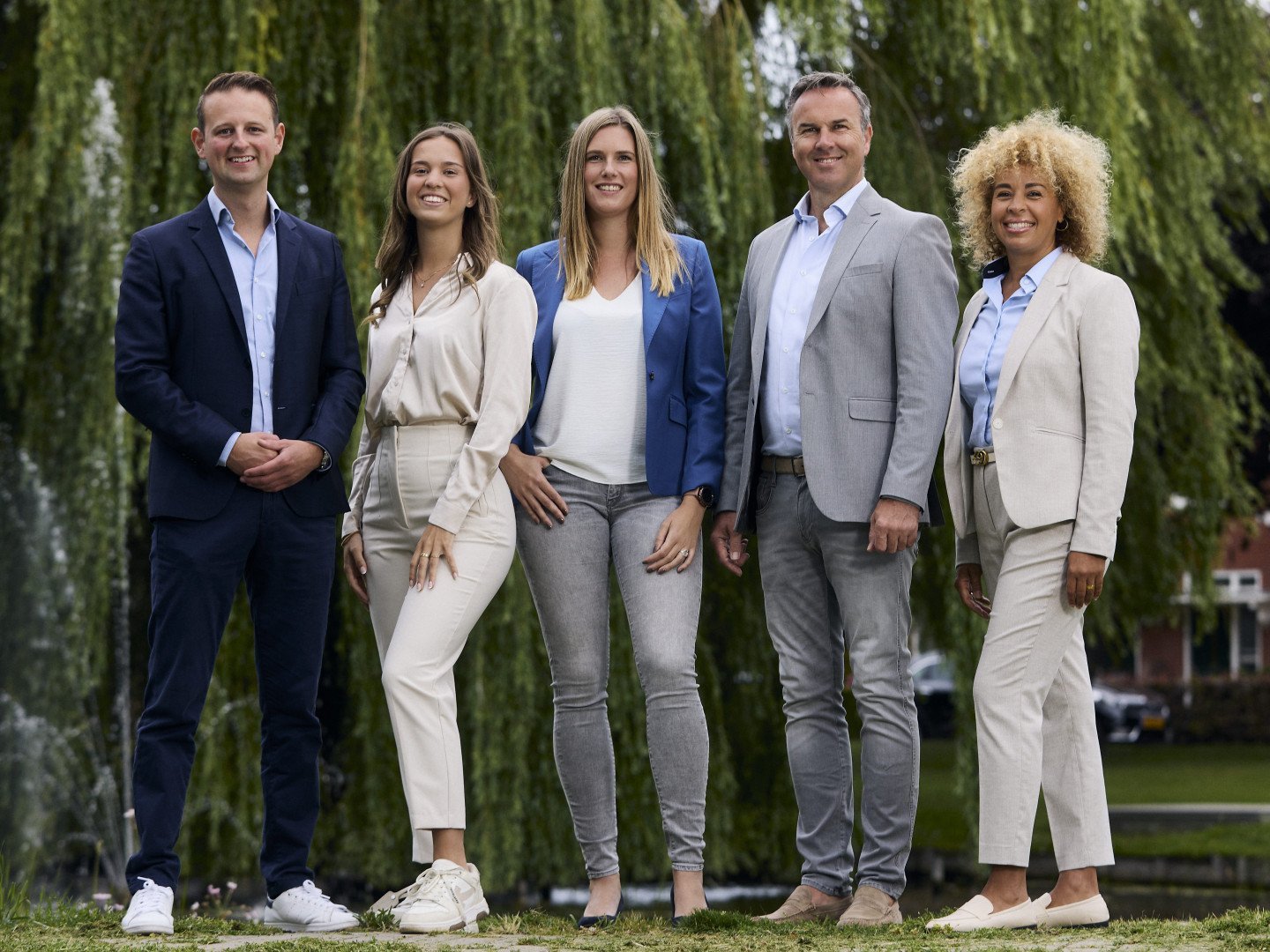 Work with Hier Makelaars to successfully sell your home
If you want to sell your house, Hier Makelaars is a good choice. Selling a house is not something you do just like that, it is a profession, something our real estate agents understand all too well. We sell with personal attention, for you and for your home. Partly due to committed employees, a sophisticated sales strategy, the possibility for your buyer to bid online and the ability to digitally sign the deed of sale, we are one of the fastest growing real estate agencies in the region! With the sales broker of Hier Makelaars, you have a greater chance of a quick and successful sale.
Make an appointment with one of our sales brokers?
Would you like an appointment with one of our sales brokers, request a free valuation! During this valuation we will gladly take stock of how we can sell your home on the best conditions and explain our sales strategy and our costs. Fill in your details here, or call our office during office hours.
Expert advice on selling your home
Hier Makelaars is a member of the Dutch Cooperative Association of Real Estate Agents and Appraisers NVM U.A. (NVM) and the Real Estate Agents Association Amsterdam (MVA). Dennis, our broker-appraiser is VastgoedCert and NRVT certified and has been active in our working area since 1997. The good interaction between De Hypotheker Hoofddorp, De Hypotheker Nieuw-Vennep and our branch directly ensures a wide network of contacts.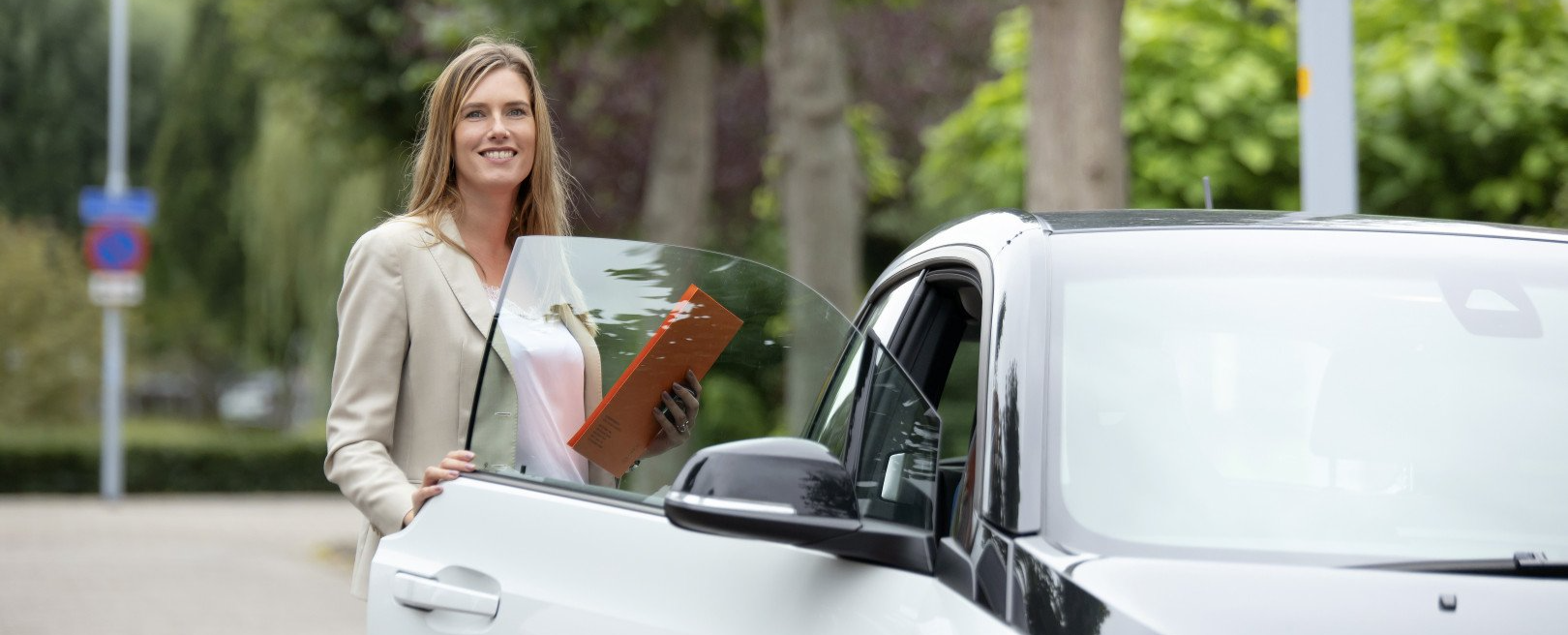 Customized sales strategy
With our sales strategy, we have been selling our homes faster than the average local NVM real estate agents for years. For example, our Basic Sales Strategy Package includes sales styling advice, a professional home video, floor plans and 360 degree photos. Also, the entire photo report of your home at Hier Makelaars is photographed without a wide-angle lens. After all, honest photos "sell" your home better. Also the use of social media and organizing an open house is an important part of our sales strategy. In addition to Funda, we also use Facebook to bring your home for sale to an even wider audience. During a free valuation, the real estate agent is happy to explain how we work.
Unique! Transparency for the buyer and seller with 'online bidding'
It makes sense that you would want to be informed as soon as possible when an offer is made on your home, right? It seems logical, but it's not that logical. You depend on when the sales broker has time to pass on the bid(s) made on your home. At Hier Makelaars, this "delay" is a thing of the past. We want transparency for you as a seller and for your prospective buyer and offer the opportunity for the prospective buyer to make an online bid on your home. An offer can thus be made in four easy steps. This makes making an offer child's play. The bid can be made through our website using a smartphone, tablet, laptop or desktop. Quick and simple.....
Once the prospective buyer has made an offer on your home, you as the seller will receive an email notification from Hier Makelaars with a summary of the bid made. As a result, you are immediately and fully informed of the amount bid and the conditions under which the bidder made the offer.
When the broker of Hier Makelaars subsequently contacts you to discuss the bid, you are already fully informed about the content of the bid!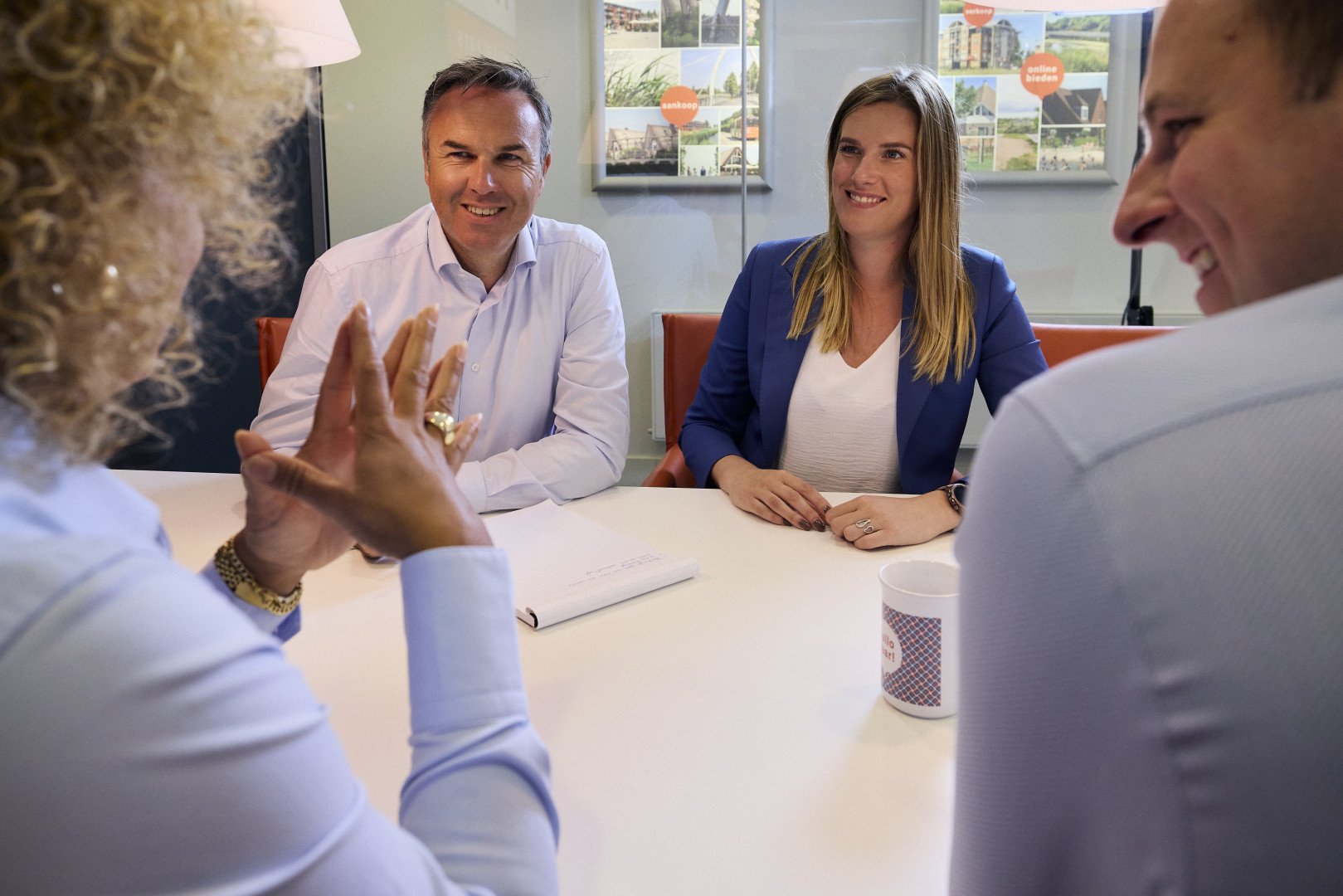 Ease with digital signing of purchase deed
Of course, upon request, we will sign the deed of sale at the office where we will go over the main points of the deed of sale with you and the buyer and then sign the deed of sale together. However, we also offer the option of signing the deed of sale digitally. In many cases you can benefit from this. You don't have to take extra time off work and you can sign the deed of sale whenever and wherever you want. As soon as the contract is fully signed, you will automatically receive a copy of the fully signed contract in your e-mail box!
Sales broker in the region of Hoofddorp and Nieuw Vennep
Hier Makelaars is active in the Haarlemmermeer region, which includes Hoofddorp and Nieuw-Vennep. We are also active in the suburbs of the Haarlemmermeer
Are you looking for a real estate agent with a professional and creative approach?
We are very happy to help you purchase your dream home!
Woningaanbod
HIER is the broker of the Haarlemmermeer
We are very happy to help you purchase your dream home!